Printed Taffeta Fabrics
There is a variety of Taffeta fabric designs that suit the beauty of all body shapes. It is one of the most popular types of fabric currently used by local and international fashion designers. For example, Arab designers like Zuhair Murad and Elie Saab frequently used taffeta fabrics in their 2018 and 2019 designs.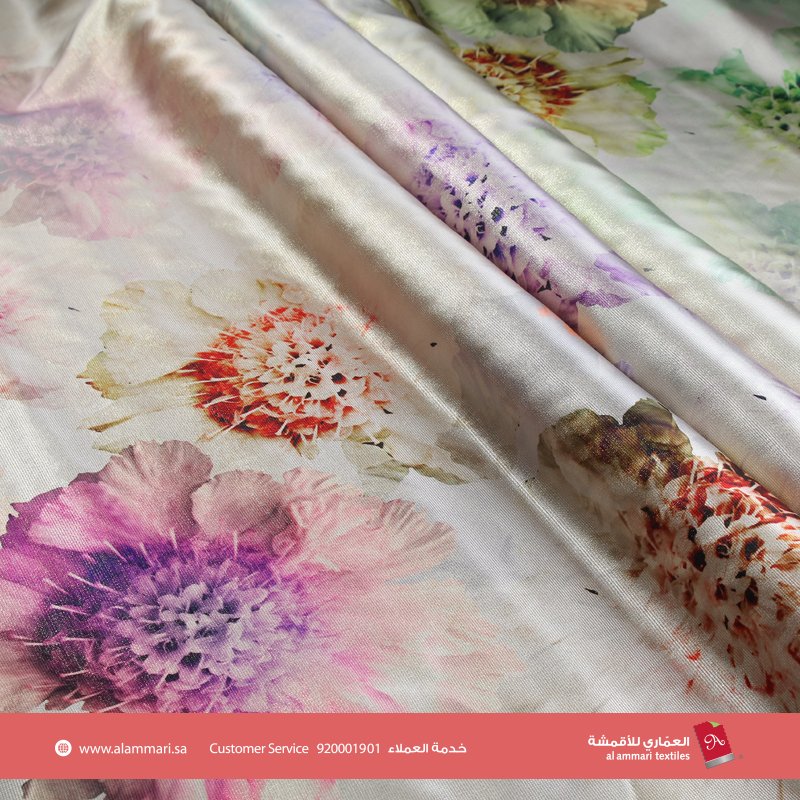 The Best Printed Taffeta Colours
- Golden Printed Taffeta Fabric is used in wedding dresses as white is no longer the main or necessary colour for the bride.
- Black Printed Taffeta Fabric is used by models and is seen worn by many celebrities during international festivals.
- Bronze Printed Taffeta Fabric was the fashion of the year and was used in designing engagement and wedding dresses.
Printed Taffeta Fabric Colours to Buy
- Violet Printed Taffeta Fabric: what distinguishes the designs is that the designers use different patterns, drawings, and decorations on the violet colour, which adds delight to the designs and make them more vibrant and feminine.
- Silver Printed Taffeta Fabric: it adds another meaning to beauty in fashion designs as it represents a comprehensive change to the appearance of the silver colour in party clothes.
- Pink Printed Taffeta Fabric: It is the colour that automatically comes to the mind when we think of femininity and beauty. Pink Taffeta is famous for its soft, lustrous look that goes well with all women's occasions, and there is no doubt that it is the most desired colour for dress designers.
you can find taffeta fabric Here